You have two options when you're going to pay the rent, either with netaxept or online. 
We send you the rent the 1st each month, with due date the 15th. This picture will pop-up on your account in unialltid.

NETAXEPT
If you choose to "pay invoice" you'll be transferred to a site that will give you these three payment options. Nets takes an extra fee of 2% of the amount when you pay with Visa or Mastercard. Only Norwegian banks have BankAxess.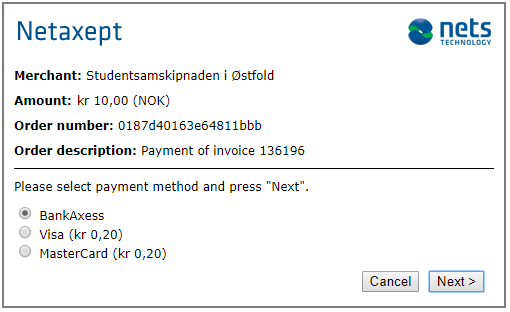 ONLINE BANKING
If you choose "show invoice" you can pay the rent in your online bank.
OBS! When you pay the rent this way, it's important that you use the right BIC (KID number). You get a new KID every month