How to pay rent
You'll receive an invoice the first week each month, due date is the 15th the same month. You pay the invoice by logging on your account at
www.siost.unialltid.no
.
You'll get two payment options

"Pay invoice"
If you choose to "pay invoice" you'll proceed to a site that will give you these three payment options. Nets takes an extra fee of 2% of the amount when you pay with Visa or Mastercard. Only Norwegian banks have BankAxess.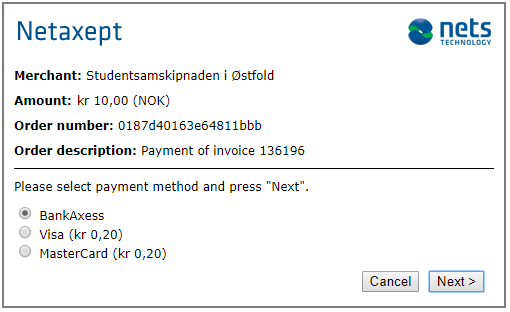 If you choose "show invoice" you can pay the rent with your online bank. When you pay the rent this way, it's important that you use the right BIC (KID number).