Welcome to the laundry at Bjølstad Student Housing. The laundry consists of 5 washing machines and 5 dryers. Of these, one dryer and one washing machine of extra-large size to be able to wash sleeping bags, quilts etc. Read this before you go to the laundry.
PRICES:
| Laudry type | Price |
| --- | --- |
| Washing machine | Kr 15,- |
| Dryer | Kr 5,- |
| Washing machine XL | Kr 20,- |
| Dryer XL | Kr 10,- |
To use the laundry you must:
1. Have a laundry card with a username and password
2. Log in and transfer money from your credit card
3. Reserve time in the laundry (PS! You can use the card in the laundry without reserving time but only if your selected washing / drying is completed before the next reservation is set.)
4. Enter your cell phone number (if you want a SMS reminder)
5. Use the laundry card to start the machine you reserved (card reader is on the machines)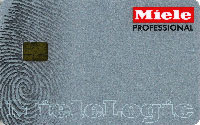 User name and password for the laundry card is pre-generated and can be changed.
1. Follow this
link
. You will then be asked for a username and password, use the predefined username and password until you have changed this.  
After logging on you will come to this page:

2. Click "change username" and you will get the following page:

3. Enter new username and password and click ok.

4. You will then be prompted to log in again

SMS - Reminder
The SMS service is included in the price you pay to use the laundry service. You must enter your mobile number and how long in advance you want to be reminded. While in main menu press SMS and get the following page:

Account / payment
To reserve time there must be credits in your account. The money is not transferred to the laundry card but will remain on your web account. If you lose your laundry card, you can transfer your money from your web account back to your bank account. Just log in, and select "Refund money back to your account". Your money will be sent back to the account number which you have made the payment from.  
Lost card / card found
Lost cards will be replaced with Kr 100,- which will be billed on the next rent. Found card is to be delivered to the janitor. SiØ can use the card reader to track the owner of the card and deliver it back. If you lose your card we recommend that you reverse the money from your laundry account.